ElbrusRace
11.07. Waiting for better weather in the C2 Ternua Female Team - Gasherbrums 2011
about 12:.00 Jacek wrote in the SMS:
"Expected good weather is late by 2 days now. We're out of food, and ther's no one coming from BC to C2. It's time to descend, "all" we need is to overcome loads of fresh snow."
Thanks again to Naj Iksworomok for translation from Polish
Add a comment
"We sit fourth day (safely, along with Jack) in c.2. Dupówa (???) interrupted route (?) to c.2. Other expeditions lazy in B.C. "
Yours! Ola
(?)- I do not understand translation quite clearly :(
Dear Polish friends what does it mean "Dupówa"?????
Naj Iksworomok explained us: -"It means very,very,very bad weather :) Dupa = ass"
So girls are having now indeed VERY bad weather....
Add a comment
July 5 by Masha was sent a short SMS message "have climbed to camp 1, tomorrow plan to climb to Camp 2."
After the last climb to Camp 2 girls descended to the Base Camp for the rest. At this time there was a terrible storm. Now there is a short weather "window", perhaps it will help our "fast young ladies" (as they called on the U.S. site) to have time to acclimate at C3.
(Women's climbing team - Ternua Gasherbrums 2011 - consists of Alexandra Djik(Poland) and Maria Hitrikova (Ukraine). Their goal is to climb 2 of nearby located Karokarum's peaks : Gasherbrum II (8035m above sea level) and in alpine style Hidden Peak (8068m above sea level))
Add a comment
Welcome back

home!

St. Petersburg

's

climbers

made

an incredible

climb of

Latok

III
On video: meeting at Moscow airport
Add a comment
June 27

Masha

Hitrikova is

21 years

.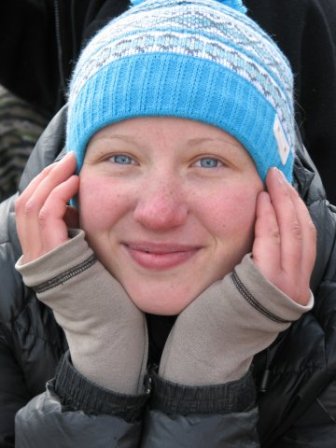 Happy birth day, Masha!
The girls
(Ola and Masha)
were celebrating
it at
an altitude of
6450
meters,
Gasherbrum
2
camp
2,
where
they climbed
the very first
of the season.
Add a comment
Page 18 of 33
«
Start
Prev
11
12
13
14
15
16
17
18
19
20
Next
End
»